This rollicking rock and roll Spanish children's song teaches the different ways to pronounce the letter "r" in Spanish. The song, performed by Jorge Anaya, is from Whistlefritz's CD ¡A BAILAR!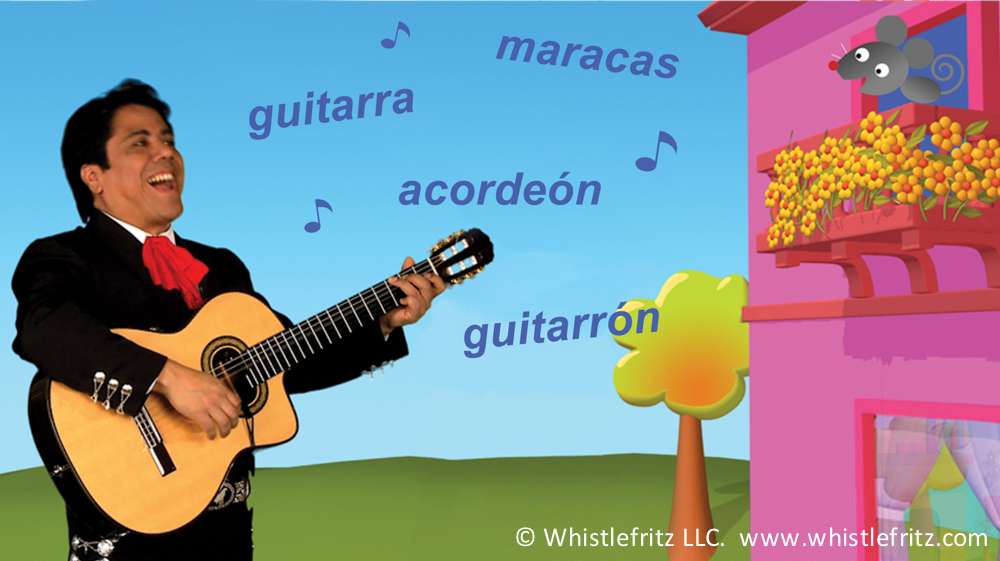 Song "ERE Y ERRE" from the Whistlefritz CD ¡A BAILAR!

ERE Y ERRE
(R and RR)
© 2008 Jorge Anaya.
All rights reserved.
Todos los derechos reservados.
Ere para las maracas.
Erre para la guitarra.
Ere para el acordeón.
Erre para el guitarrón.
Ere para la trompeta.
Erre para la bandurria.
Ere para el contrabajo.
Erre para el requinto.
Ere para la guaracha.
Erre para la rumba.
Ere para el merengue.
Erre para el reggaetón.
Ere para el joropo.
Erre para el corrido.
Ere para el bolero.
Erre para el rock and roll.
Repetir (Repeat)
Ere y erre. Repetir (Repeat)
Buy Album