Taking Care of Self (Spanish)
---
MI DÍA (My Day)
This beautiful song about daily activities has it all! From waking up in the morning until tuck in at night, "MI DÍA" teaches Spanish vocabulary for daily activities, meals, times of day, and more. The song, performed by Jorge Anaya, is from the Whistlefritz CD ¡SABOR!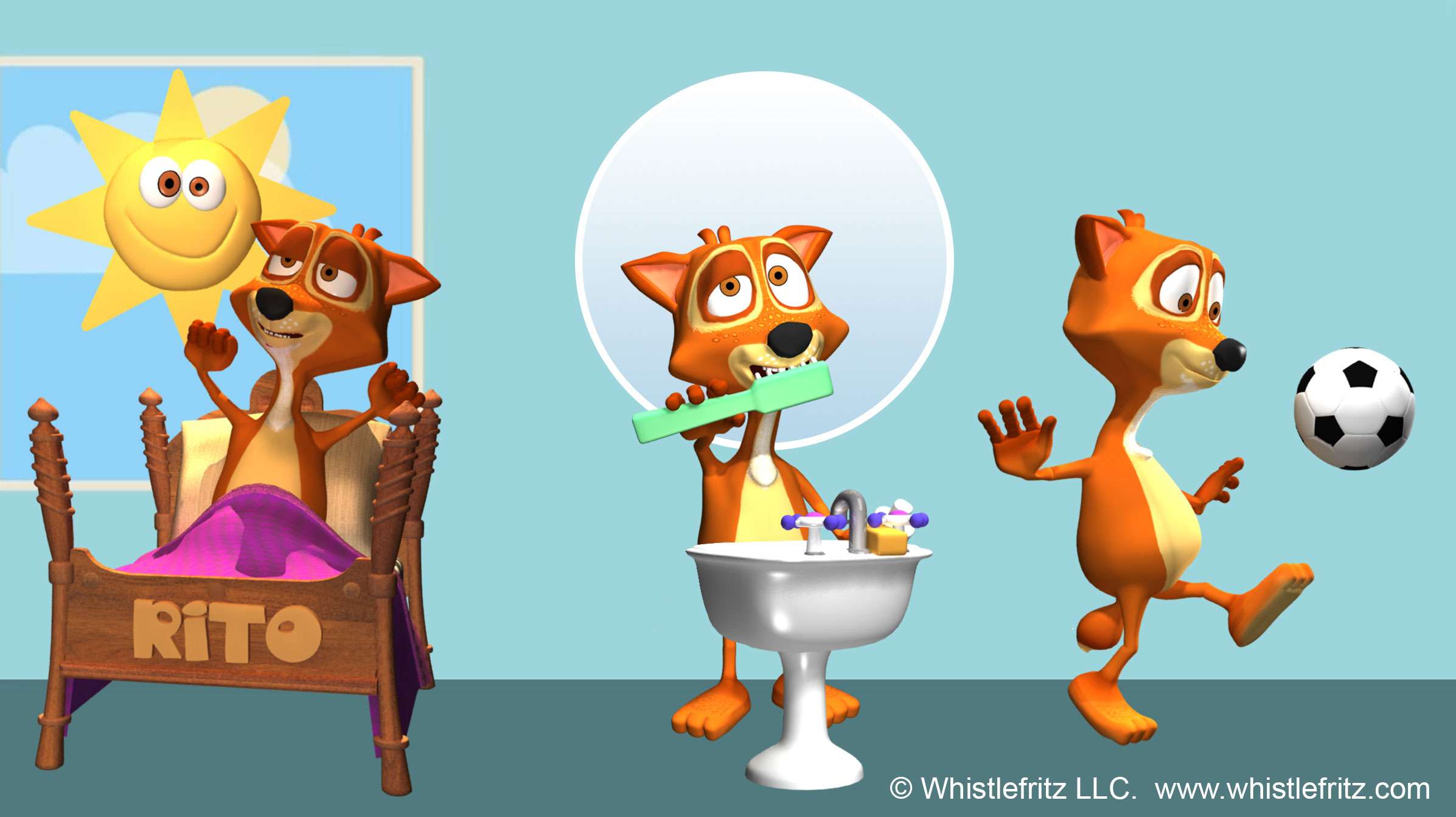 Song "MI DÍA" from the Whistlefritz CD SABOR.
MI DÍA
(My Day)
© 2013 Jorge Anaya.
All rights reserved.
Todos los derechos reservados.
Mi día, mi día
Así es mi día
Mi día, mi día
Así es mi día
Por la mañana, yo me despierto
Por la mañana, yo me levanto
Por la mañana, como el desayuno
Por la mañana, yo me cepillo
mis dientes y mi cabello
Mi día, mi día
Así es mi día
Mi día, mi día
Así es mi día
Por las tardes, como el almuerzo
Por las tardes, tomo una siesta
Por las tardes, limpio mi casa
Por las tardes, como una fruta:
una manzana o una banana
Mi día, mi día
Así es mi día
Mi día, mi día
Así es mi día
Por las noches, como la cena
Por las noches, siempre me baño
Por las noches, me pongo pijamas
Por las noches, leo un libro
Me duermo y sueño
Mi día, mi día
Así es mi día
Mi día, mi día
Así es mi día
My day, my day
My day is like this
My day, my day
My day is like this
In the morning, I wake up
In the morning, I get up
In the morning, I eat breakfast
In the morning, I brush
my teeth and my hair
My day, my day
My day is like this
My day, my day
My day is like this
In the afternoon, I eat lunch
In the afternoon, I take a nap
In the afternoon, I clean my house
In the afternoon, I eat a fruit:
an apple or a banana
My day, my day
My day is like this
My day, my day
My day is like this
At night, I eat dinner
At night, I always take a bath
At night, I put on my pajamas
At night, I read a book
I sleep and dream
My day, my day
My day is like this
My day, my day
My day is like this
Buy Album