This upbeat Spanish children's song teaches the letters of the Spanish alphabet.  The song, performed by Jorge Anaya, is from Whistlefritz's CD ¡A BAILAR!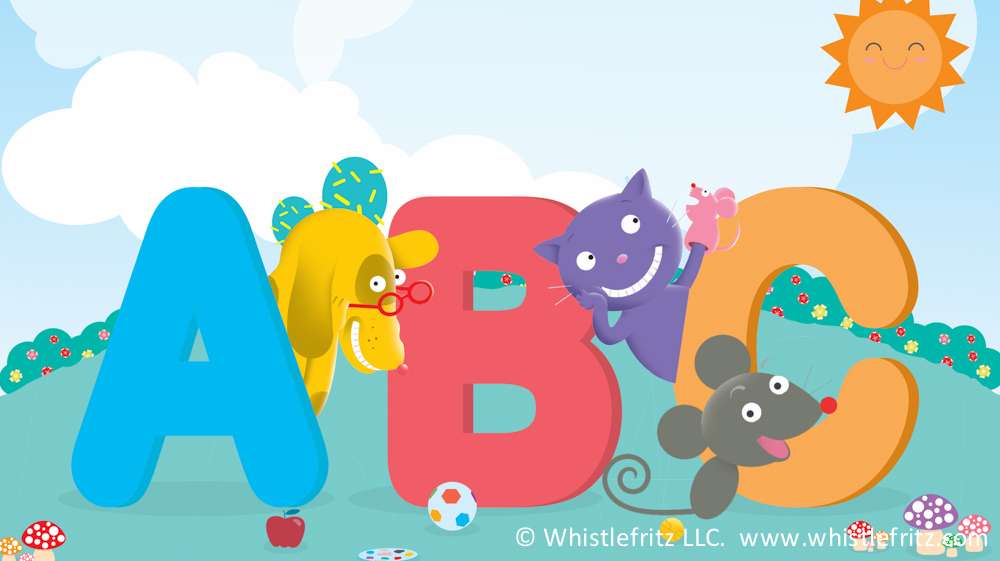 Song "EL ABECEDARIO" from the Whistlefritz CD ¡A BAILAR!

EL ABECEDARIO
(Alphabet Song)
© 2008 Jorge Anaya.
All rights reserved.
Todos los derechos reservados.
Cinco vocales.
Veinticuatro consonantes,
el abecedario, vamos a cantar.
A, B, C, CH, D, E, F, G, H, I, J, K, L,
LL, M, N, Ñ, O, P, Q, R, RR,
S, T, U, V, W, X, Y, Z.
Veintinueve letras
que usamos para hablar.
Veintinueve letras
para escribir y cantar.
Repetir (Repeat)
Buy Album