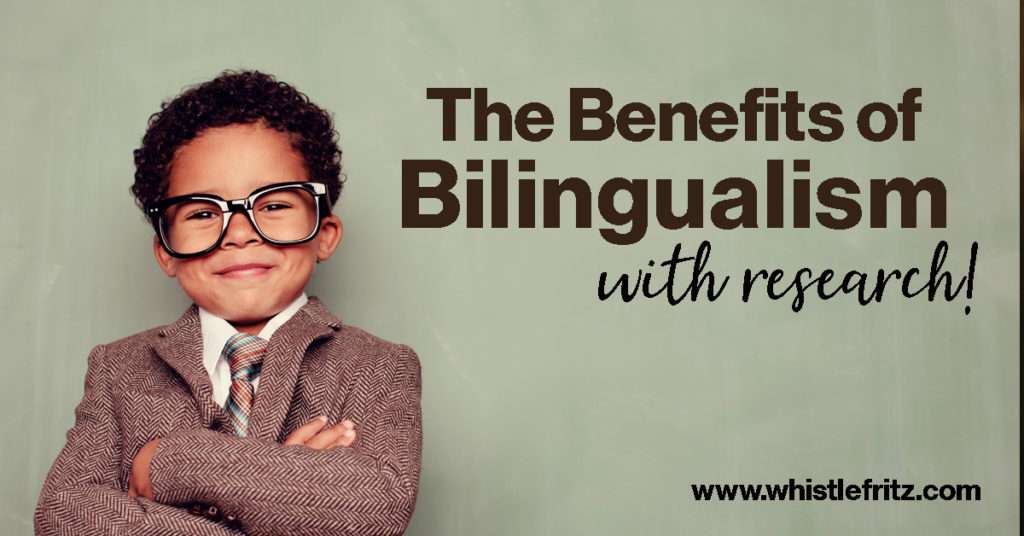 by Heidi Stock
A lot has been written about the benefits of being bilingual. So many claims have been made about the benefits of bilingualism that you might think being bilingual makes you better at everything! (It doesn't.) That said, research shows that being bilingual improves certain brain functions and social skills, and that these benefits extend beyond just speaking another language.
A lot of posts about the benefits of being bilingual don't provide evidence. I think that leads to readers becoming skeptical about whether all the claimed benefits are real. That's why I've tried to include citations to research studies for every bilingual benefit described below. I've also included links that let you read the research yourself. Bilingualism really does have benefits from infancy to late adulthood!
---
Heidi Stock is the founder of Whistlefritz.
---