Q1. When is Cinco de Mayo?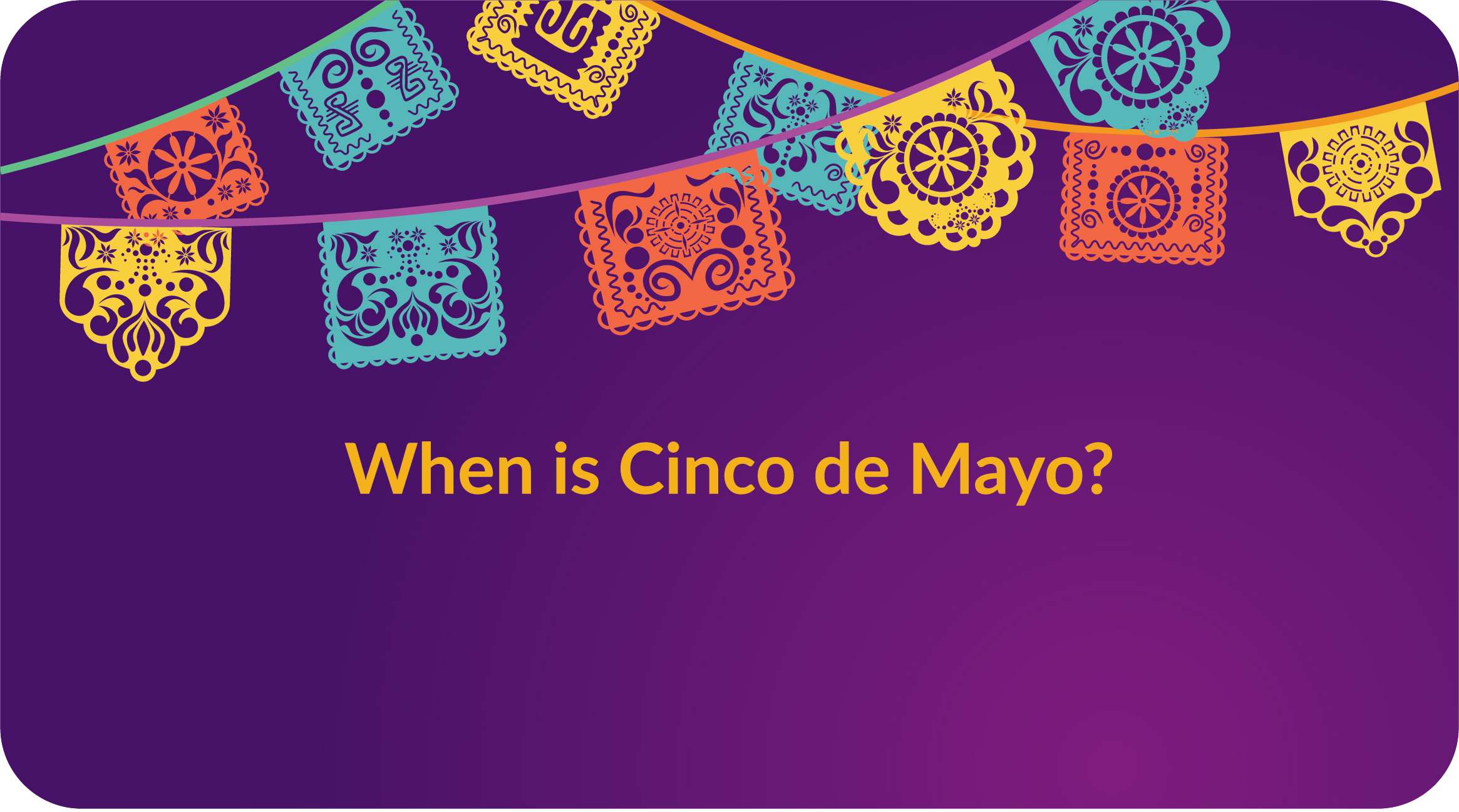 The second Saturday of May
---
Q2. Which event does Cinco de Mayo celebrate?
The Mexican army winning a battle in Puebla, Mexico
---
Mexican Independence Day (like 4th of July in the US)
---
The invention of mariachi music
---
Q3. What year was the Battle of Puebla?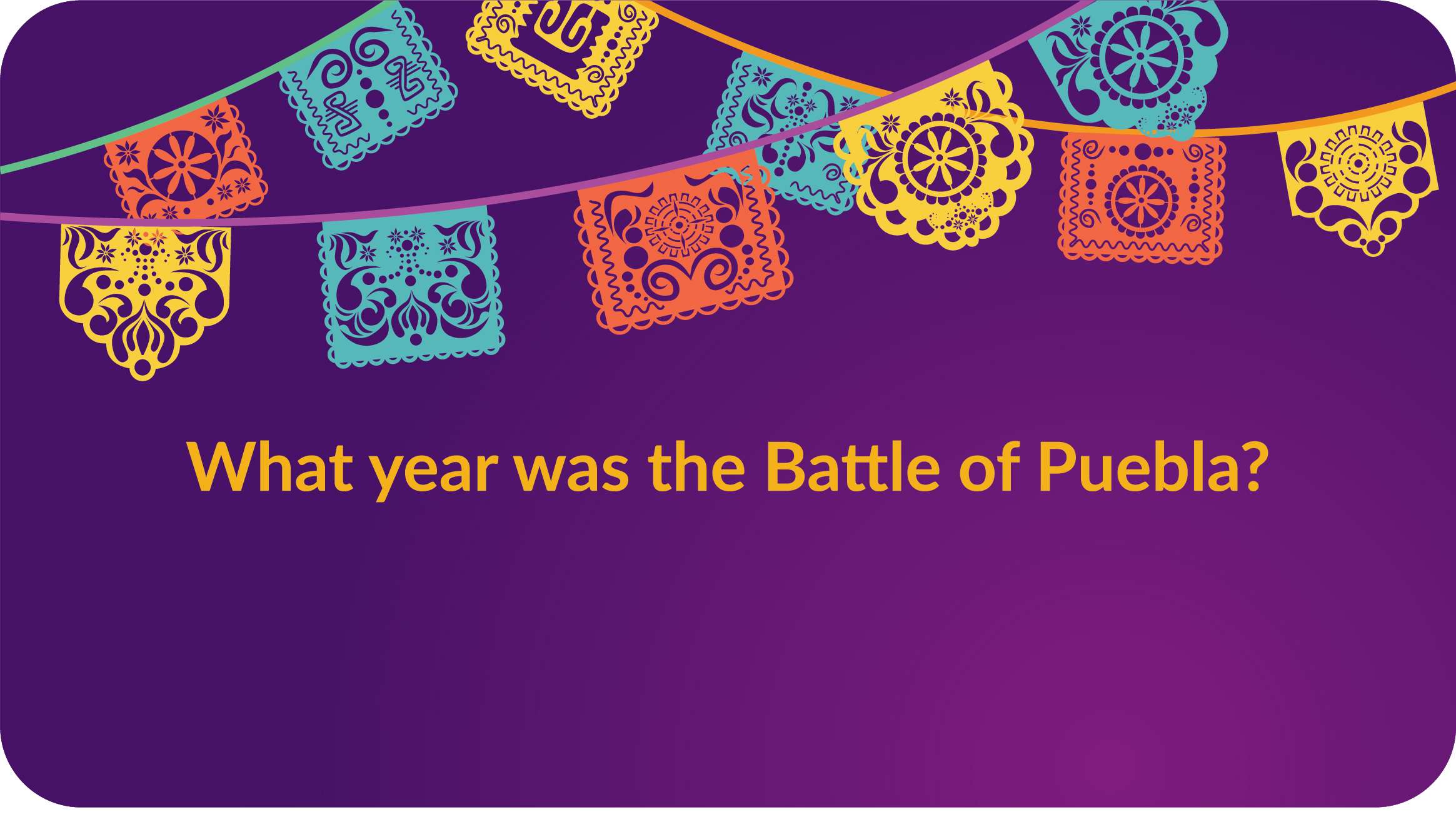 Q4. Cinco de Mayo celebrates the victory of the Mexican army over the army of which country?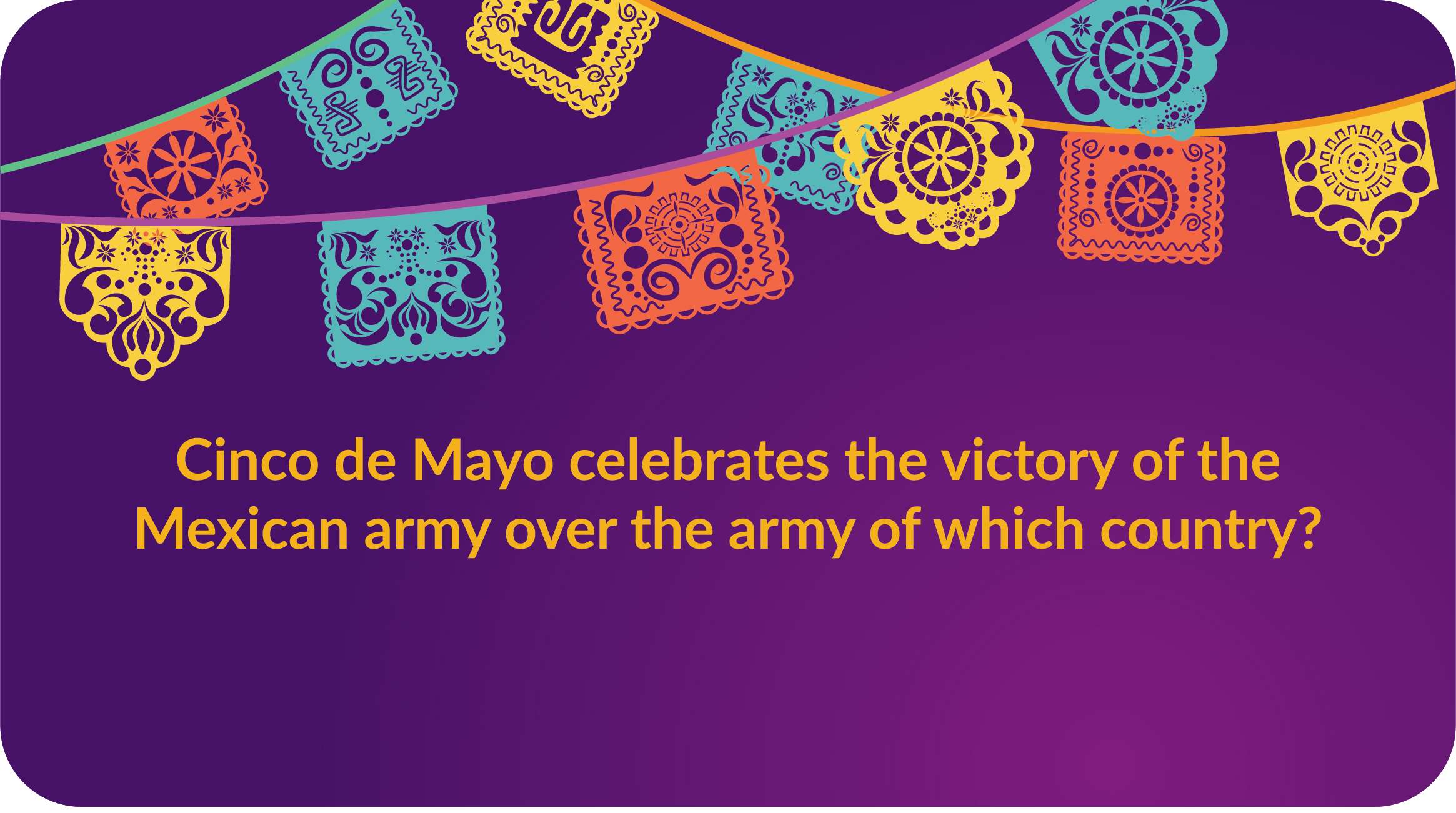 Q5. Which country has the largest nationwide Cinco de Mayo celebrations?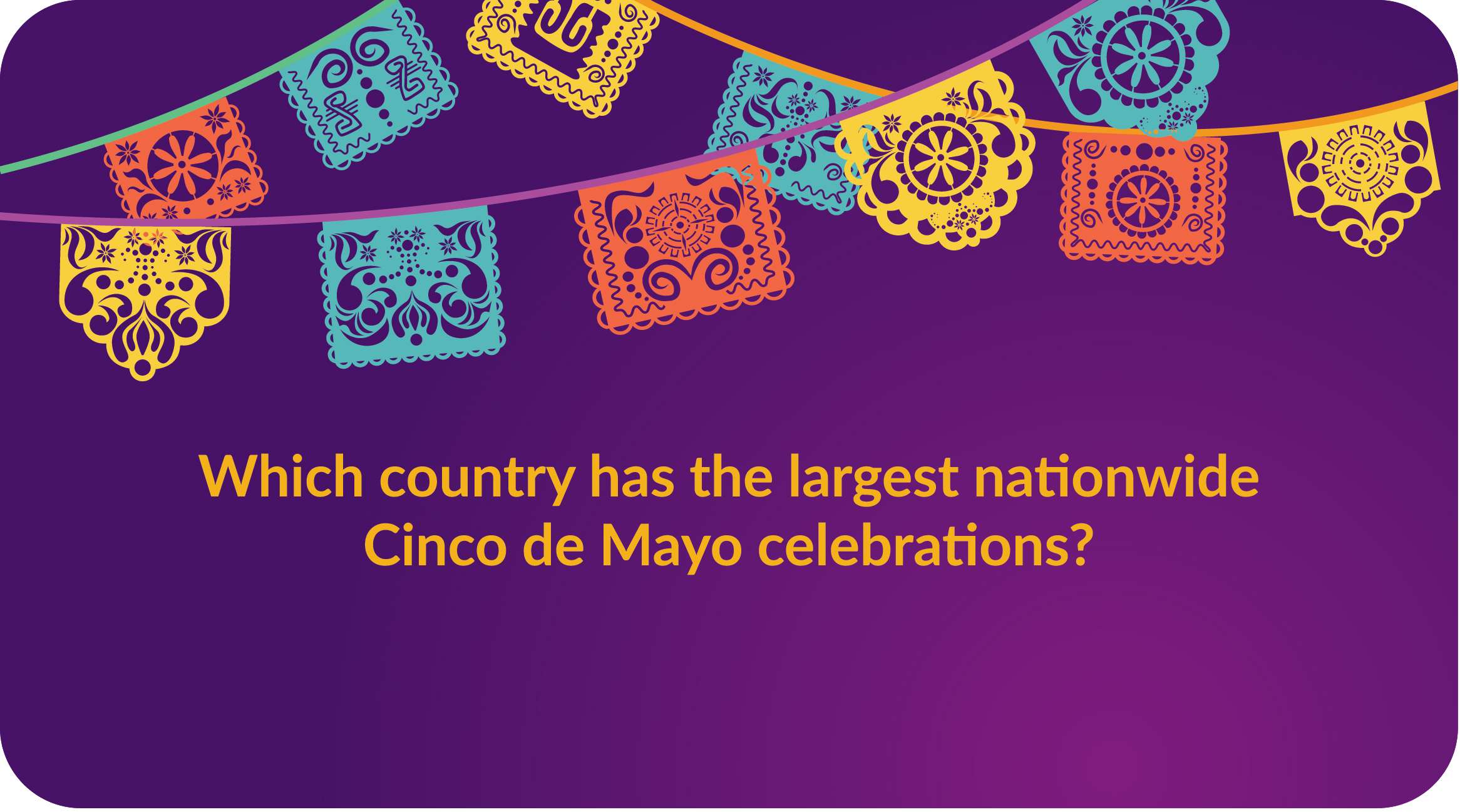 Share the quiz to show your results !
Subscribe to see your results
Cinco de Mayo
I got %%score%% of %%total%% right
%%description%%